Quick & easy to install
All sections are interchangeable
Easy to design or redesign
Light weight
Variety of sizes and shapes
Decking available in cedar and maintenance-free white vinyl
Frame sections come galvanized for long lasting finish
Decks are small and light weight approximately 28 lbs. each
Frame sections are 4′ wide and 6′-8″ long for easy handling (weighs approximately 65 lbs.)
Sections are interchangeable for reconfiguration
Space-saving stackable storage
Stainless steel set screw for trouble-free leveling
Can be installed and removed by one person
Unlimited layouts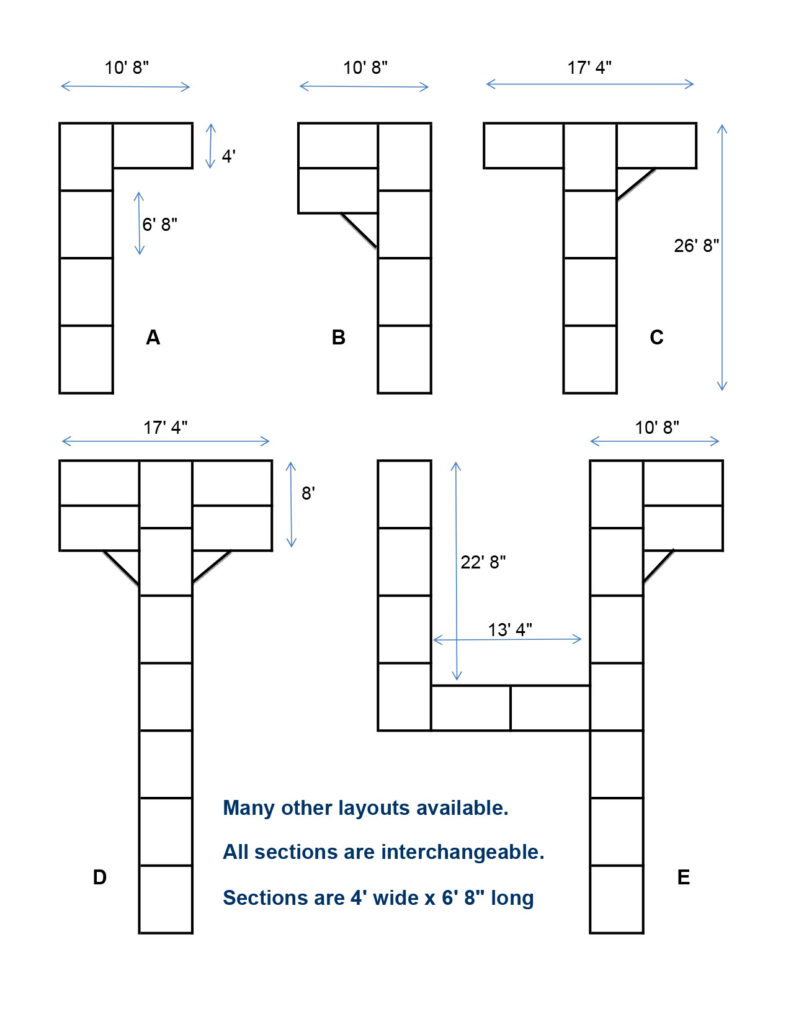 Below is a short pictorial installation guide: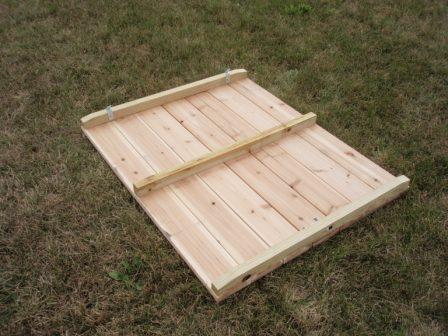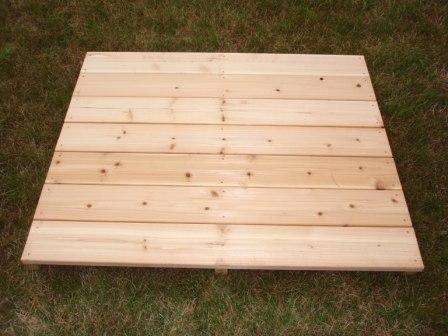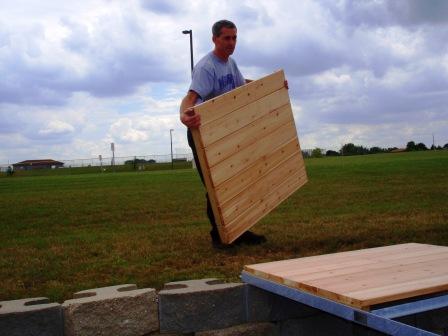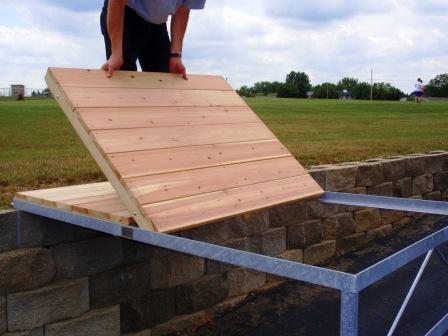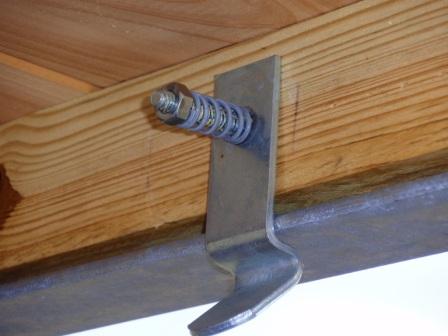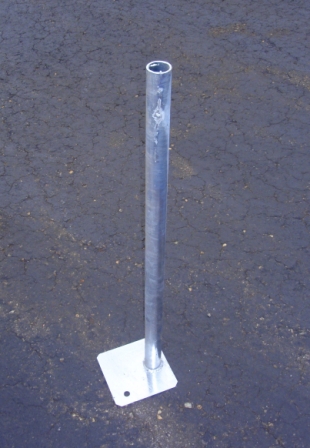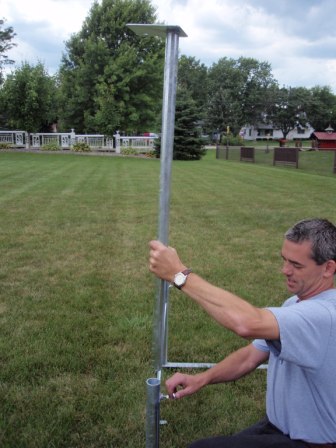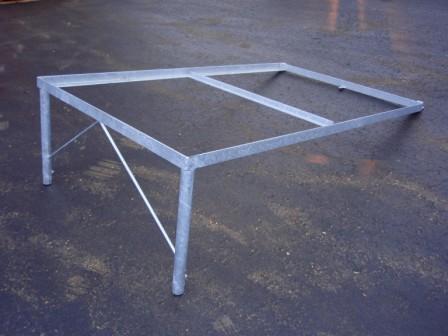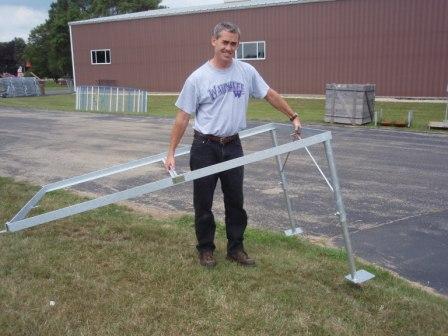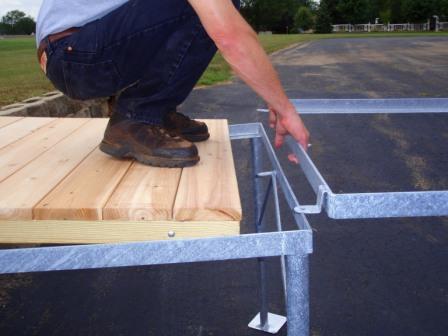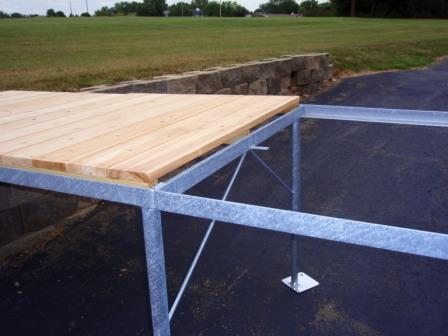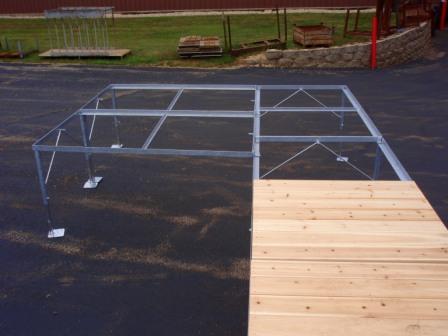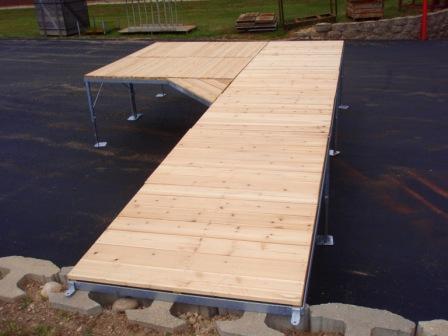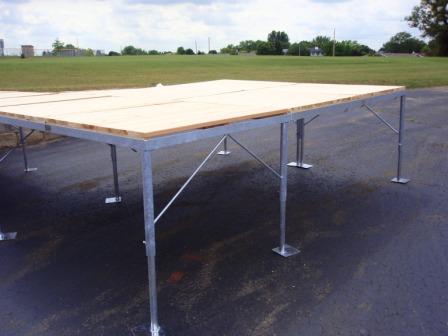 Can I reconfigure or move the Endres pier system?

Our pier system is designed to allow our customers the option of reconfiguring or moving the pier with ease. All of our pier system components are interchangeable.
Why are Endres boat dock systems made of galvanized steel vs. aluminum?
Several reasons: structurally the steel and steel welds are much stronger than aluminum. Aluminum is more expensive and is far more prone to weld fatigue and failure than steel. Our steel frames weigh approximately 65 lbs. each, so weight is not an issue.
My lake bottom is very mucky, how do I keep the boat dock from sinking into the muck?
Our customers place larger pads under the dock footplates. Patio blocks or pieces of wood are inexpensive way to solve the problem for mucky lake bottoms.
Does the Endres dock system need to be removed in the winter?
Freezing temperatures will not harm the Endres pier system; however shifting ice can create problems for any system. We recommend removal during the winter months. We also recommend that you check with your neighbors to see what they do with their piers.
How often do I need to treat the cedar decking on my Endres boat dock?
Cedar decking does not need to be treated; however if you do just ask the hardware store what to use and how often. They are the experts on stains for treating decks.
What type of boat dock fits needs best?
Call us and we can point you in the right direction. We do not carry all types of boat docks and refer our customers to the right type of system if we are not the right fit. For example if your boat dock needs to be in very deep water (over 9″) a floating pier is most likely the answer.
What are the DNR rules regarding docks/piers?
We know the general rules so you can call us or go to the DNR website at: https://dnr.wisconsin.gov/
What are my decking options?
White Vinyl or Cedar
What size are your pier frames?
4″ wide x 6″ 8″ long or 3″ wide x 6″ 8″ long.
How much does the frames and decks weigh?
4″ wide Frames 65 lbs./each, 4″ wide Cedar decks 28 lbs./each, 4″ wide Vinyl decks 45 lbs./each. 3″ wide sections are about 20% less in weight.
How much assembly is required with a new Endres Boat Dock?
The only assembly you will be doing the first time is putting the legs into the pier posts. The frames and docks are already fully assembled.